Hulchi Belluni
Diamond Tresore Bracelet
$9,695.00
Hulchi Belluni
Diamond Tresore Bracelet
$9,695.00
Hulchi Belluni stretch bracelet crafted in white gold featuring diamonds going all the way around for a new, unique take on a tennis bracelet.

Bracelet Details
From Hulchi Belluni's Tresore collection, this stretch bracelet is crafted in white gold and features diamonds going all the way around for a unique, fashionable, and albeit comfortable, take on a diamond tennis bracelet.
Expect More from Murphy's
Our family's been in the jewelry business for over 100 years. For four generations, we've prided ourselves on being your neighborhood jeweler. Today, we're still proud to provide old-school customer service the way our great-grandfather did, the kind of customer service you simply don't see anymore.
Lifetime Diamond Trade Up
You may trade in your natural center diamond from Murphy Jewelers at any time for a diamond of greater value. We offer full credit for the price you paid for your original center diamond (excluding sales tax) as a trade towards a new diamond of at least double in price, providing the trade-in diamond has not been chipped or broken.
In-House Jewelers & Gemologist
Our highly skilled jewelers specialize in all types of jewelry repair and restoration, including sizing, soldering, diamond setting, & more. Plus, we're proud to have a Graduate Gemologist on our team for all of your certified appraisal needs.
Free Routine Maintenance & Care
It's our pleasure to professionally clean & inspect jewelry purchased from us anytime you visit. We also perform complimentary free routine maintenance on your engagement ring, including inspection, polishing, refinishing, loose stone tightening, and rhodium refinishing twice a year.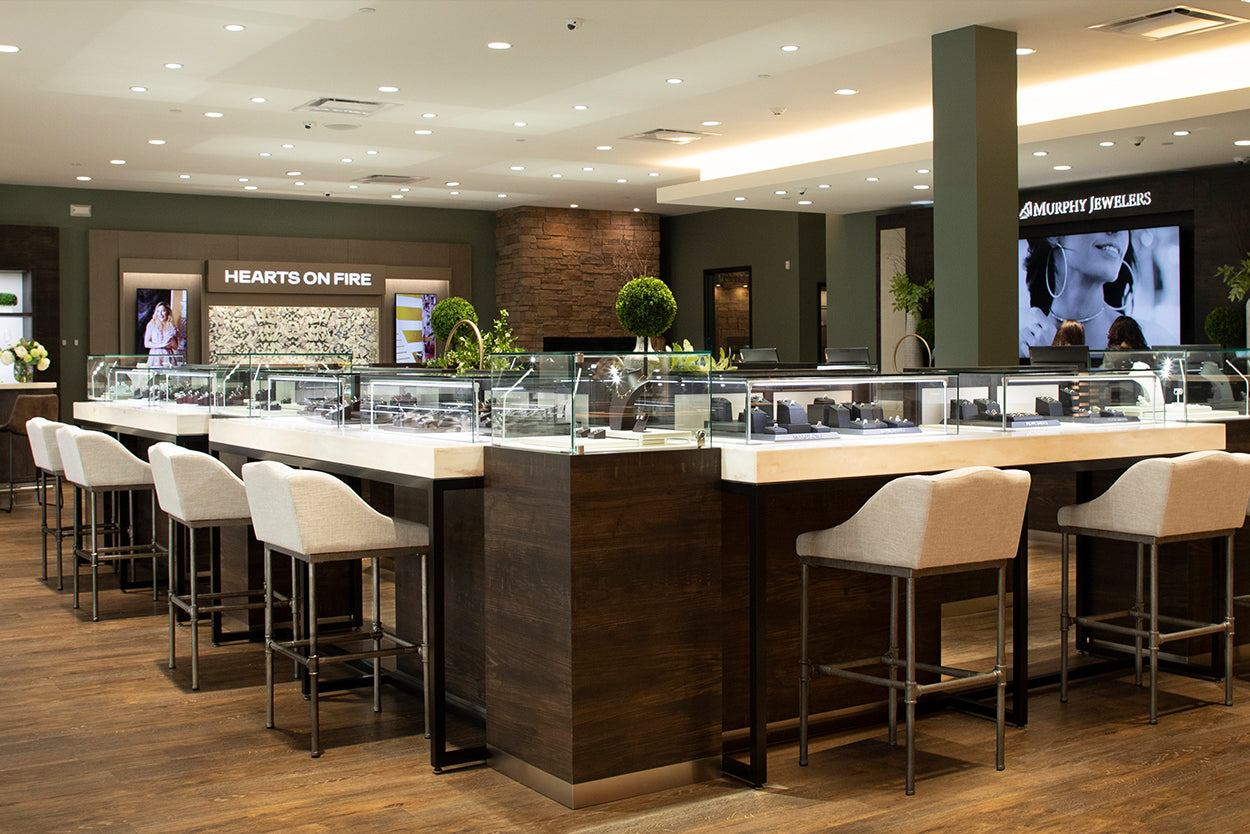 Visit Our Stores to Purchase
We have three stores in Pennsylvania with trained and trustworthy jewelry professionals ready to help:
115 W. Market Street, Pottsville, PA 17901
16 Jetson Drive, Hamburg, PA 19526
948 Lehigh Valley Lifestyle Center, Whitehall, PA 18052
book an appointment