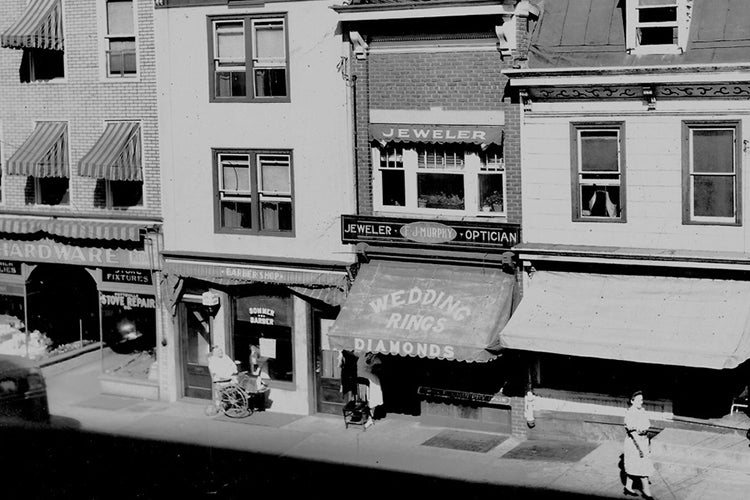 Murphy Jewelers was founded all the way back in 1913 when our great-grandfather traveled door-to-door in a horse and buggy repairing school house clocks.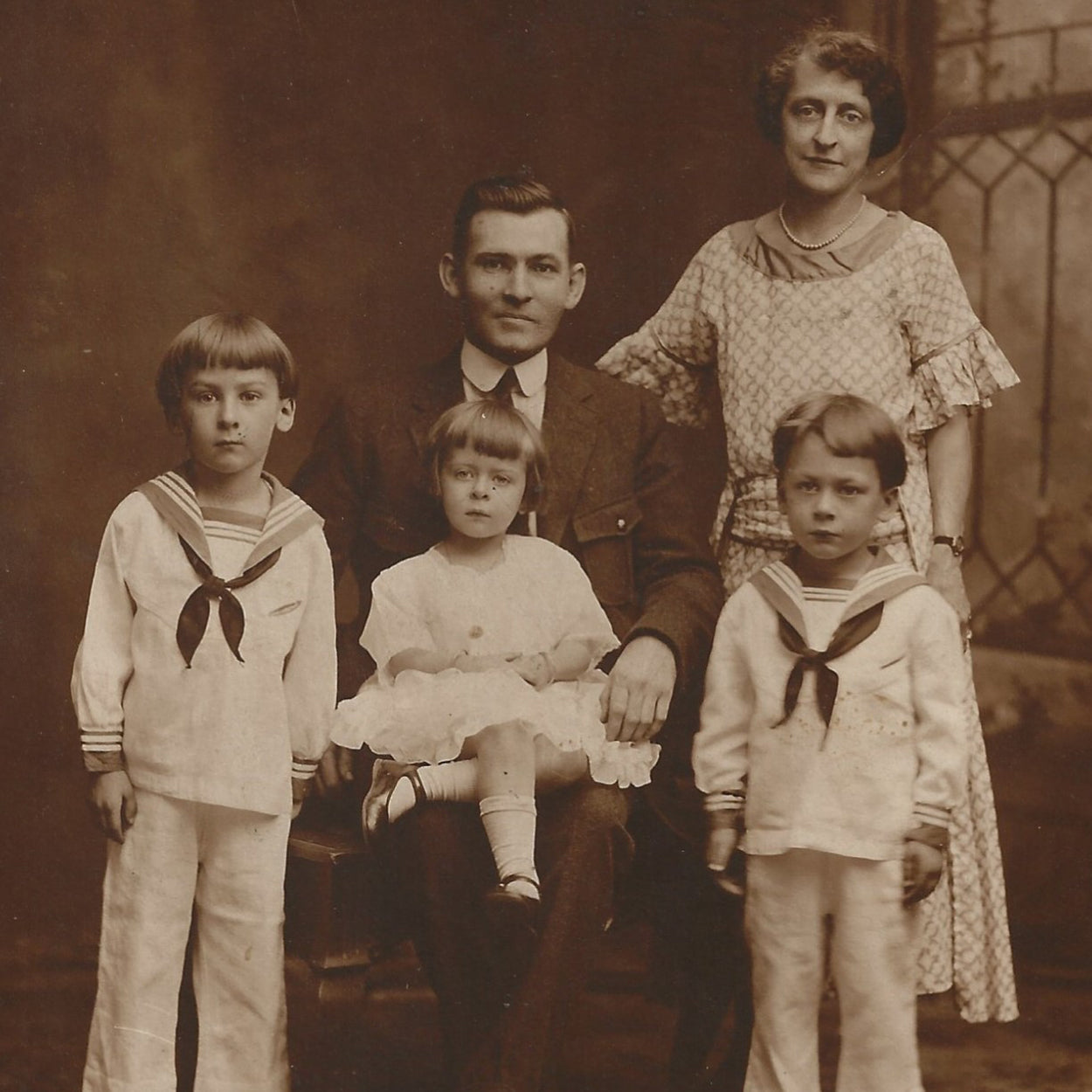 Our great-grandfather, Frank J. Murphy, started out in 1913 traveling door-to-door in a horse and buggy repairing school house clocks and eventually opened a small shop in downtown Pottsville.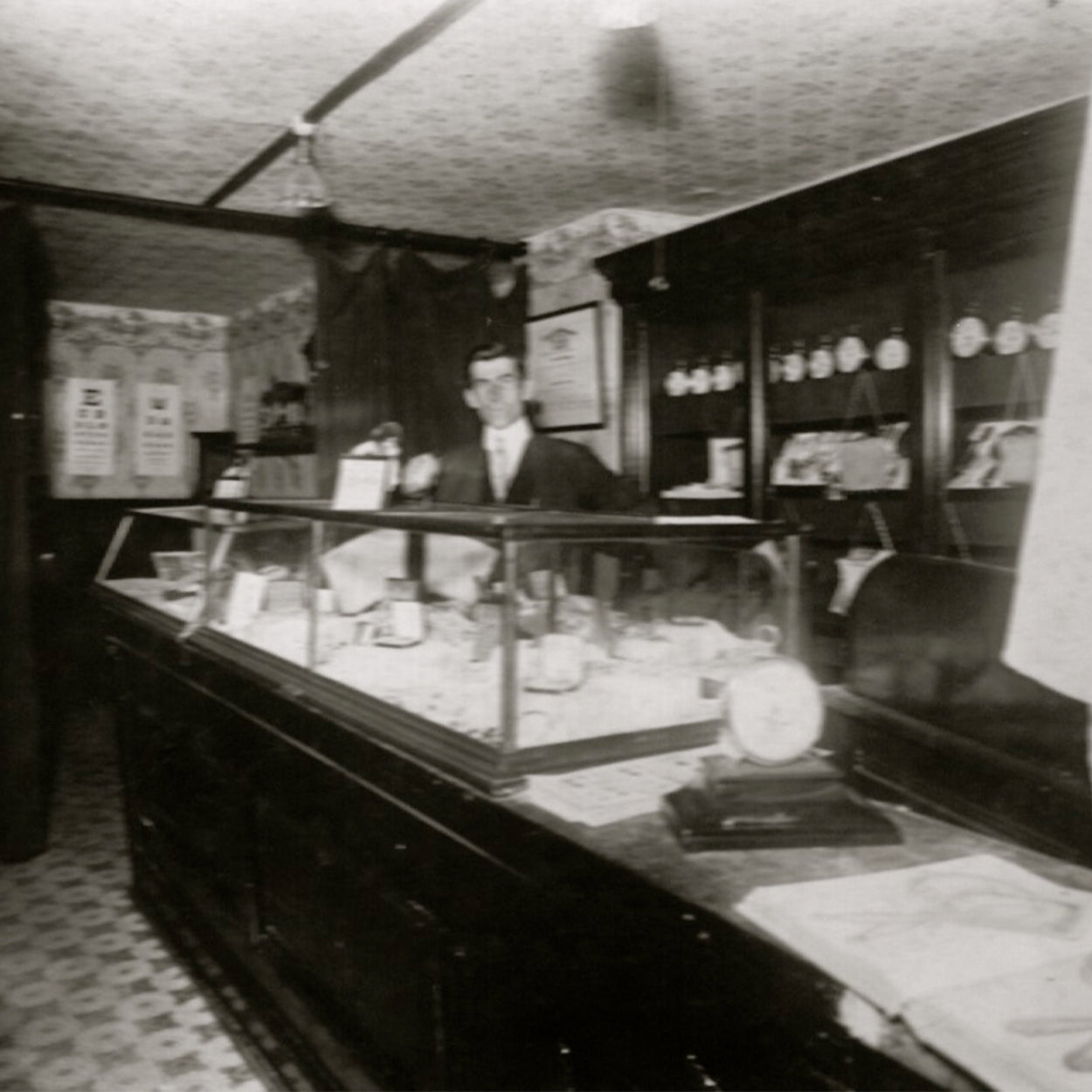 He opened Murphy Jewelers as "Jewelry and Optometry," where he not only sold jewelry but also made and repaired eyeglasses. Frank was an optometrist, a graduate of the Philadelphia Optical College in 1913.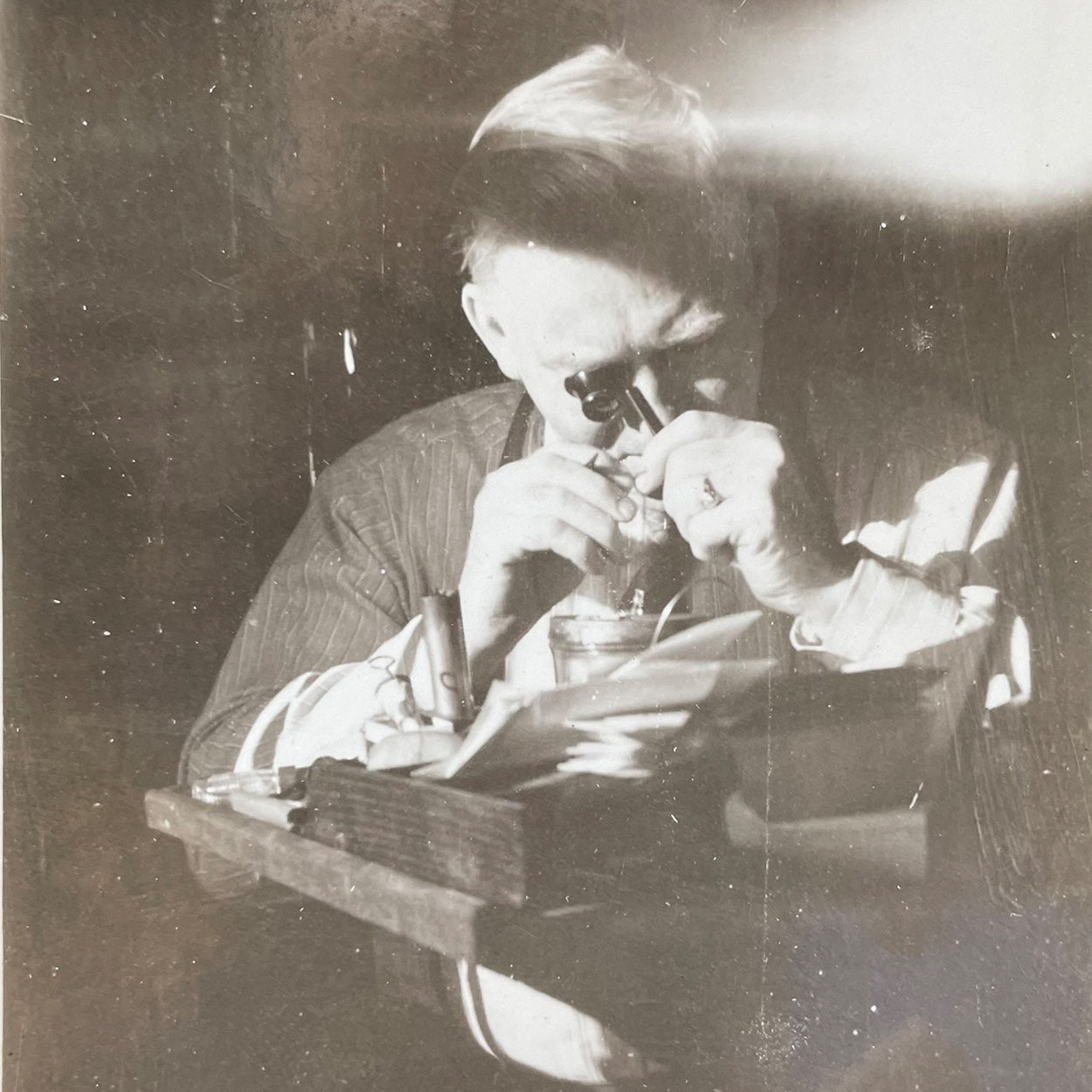 By the mid 1930s, Frank Murphy was known as an esteemed jeweler around town and a jack of all trades, specializing in not only jewelry and optometry but also watchmaking.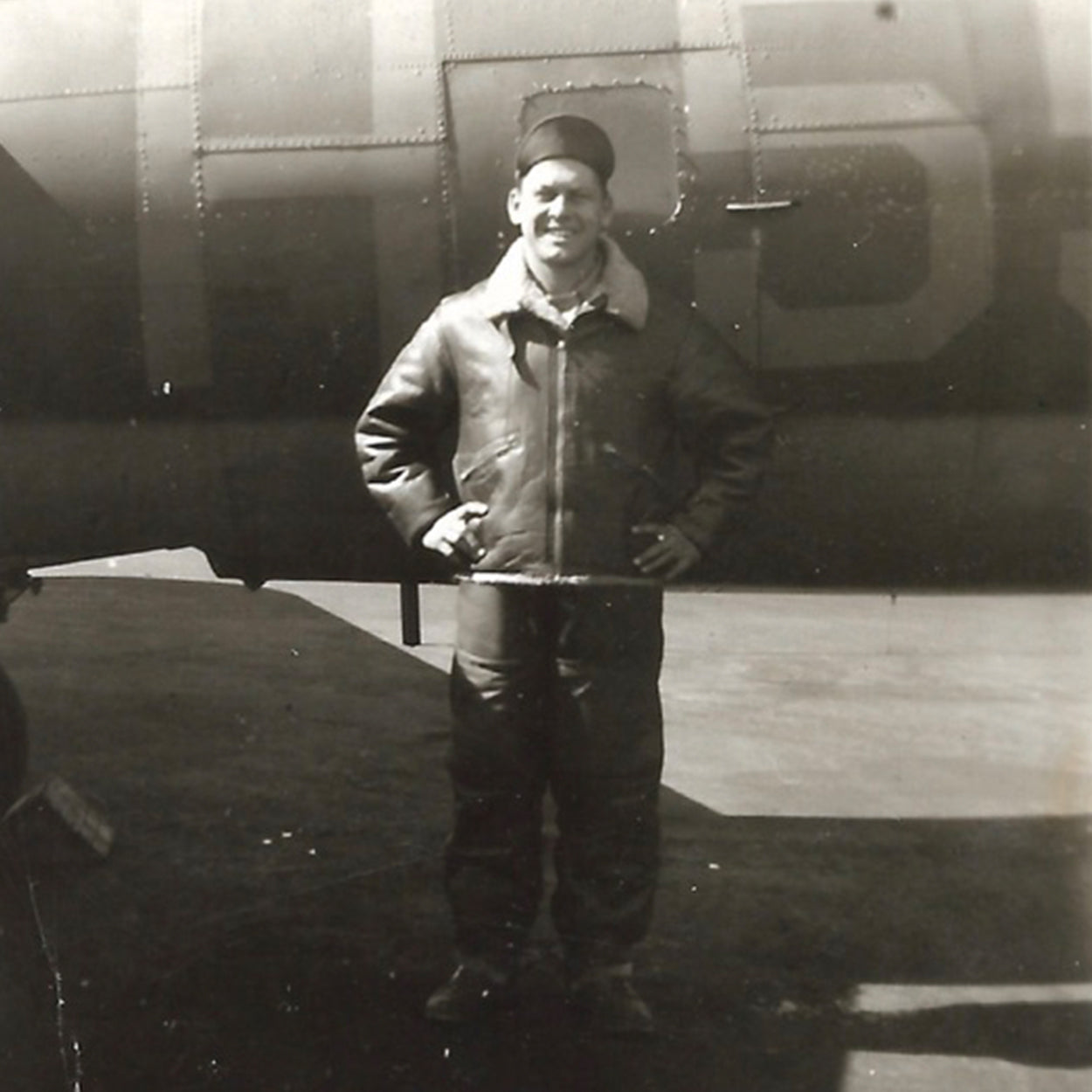 Frank's son, Francis, was enlisted into the Air Force for World War II and joined his father in the business upon returning home. At this time, the optometry side of the family business was separated & passed to his brother, Dr. Raphael Murphy.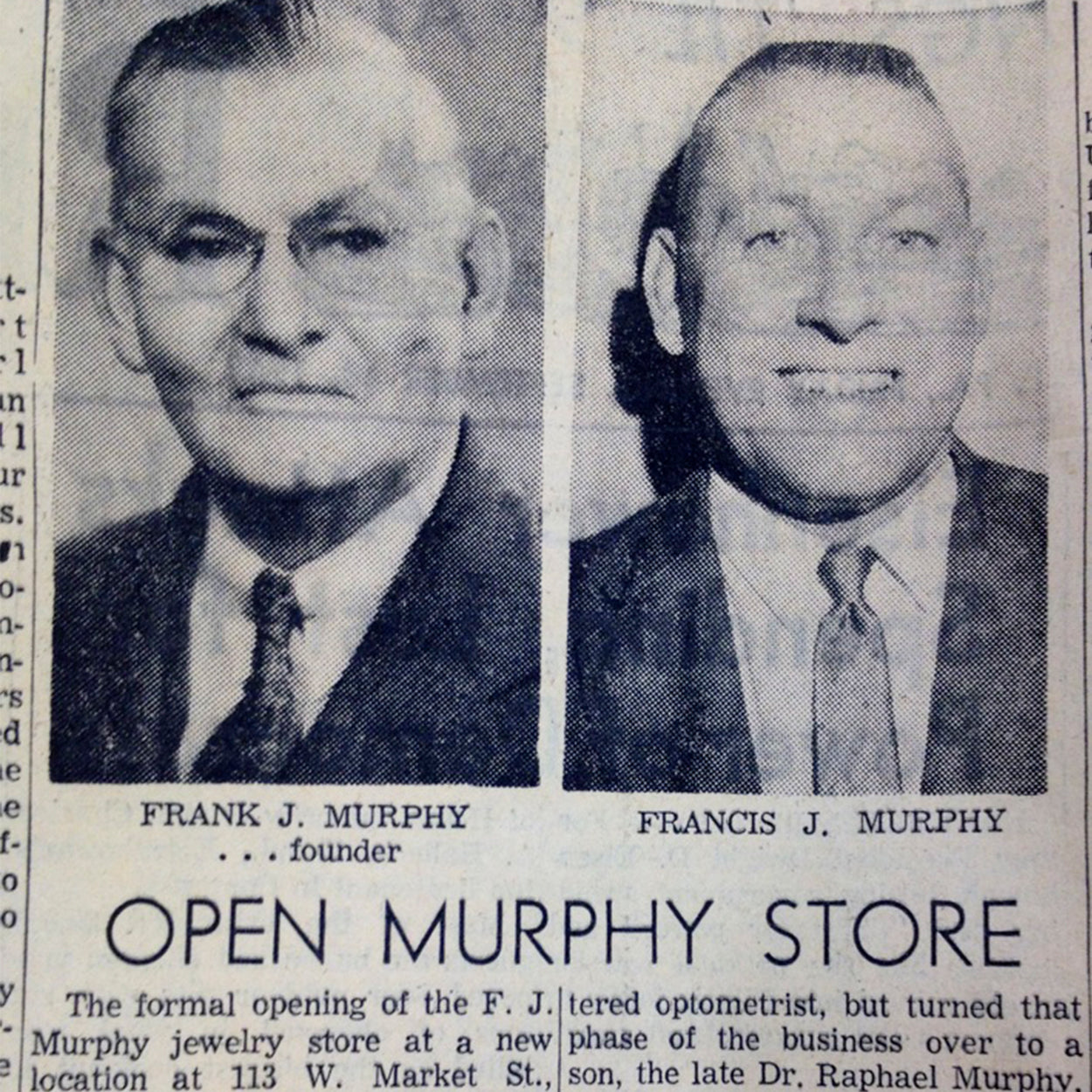 In 1962, the Pottsville Redevelopment Authority claimed our original store location as part of their Urban Renewal Project & demolished it to build a new post office. Frank & Francis were forced to move the store a few blocks away to it's still current location on West Market Street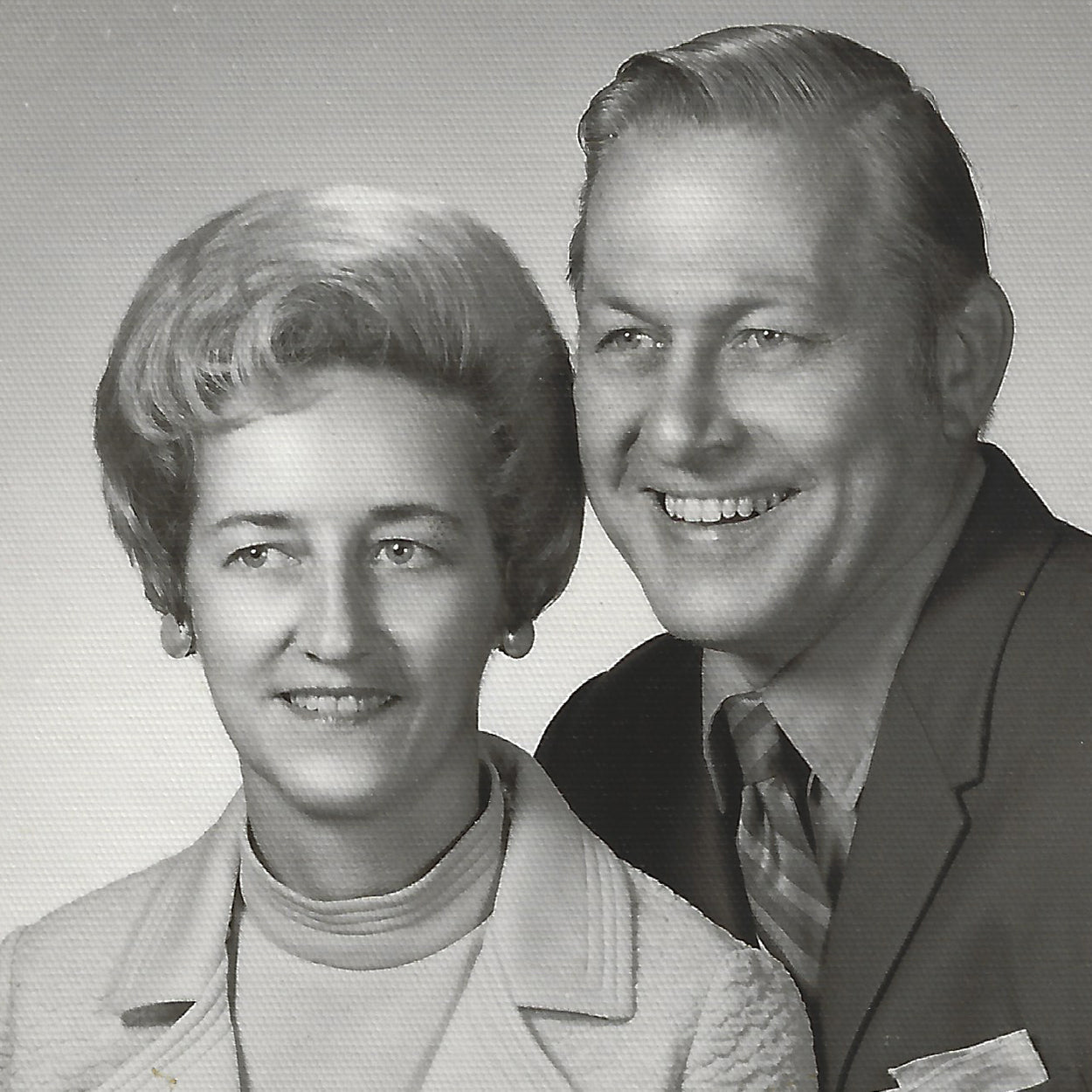 Francis and his wife, Winnie, continued the family business proudly. In fact, Winnie is credited with originating our famous "Murphy Bow" hand-tied gift wrapping.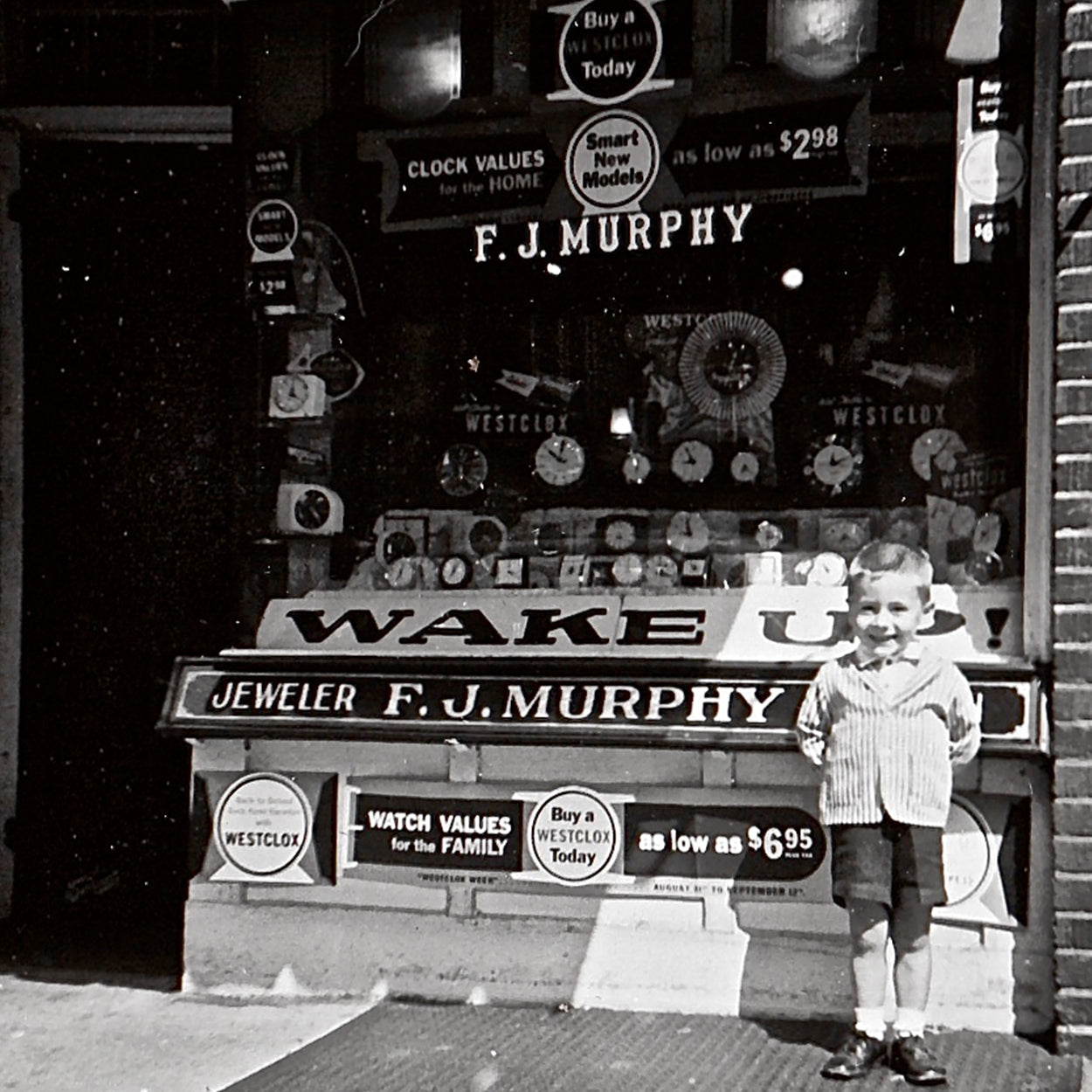 Their son, Patrick J. Murphy, dreamed of becoming involved in the family business at an early age. He's pictured here in front of our original storefront.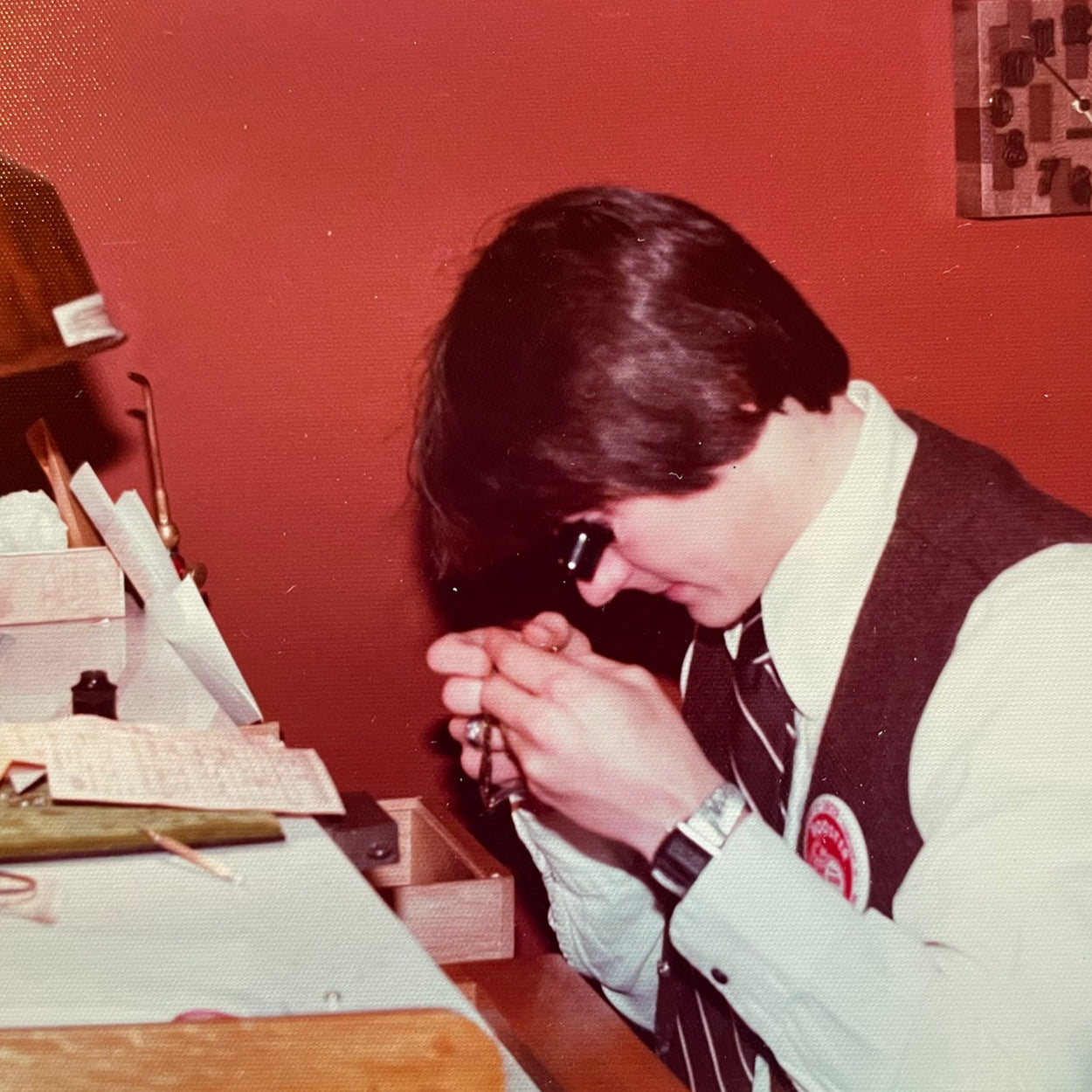 After working at the store every chance he afforded during high school, he ventured out to attend jewelry training and was enrolled in Bowman's Technical School (America's Oldest Watch Making and Jewelry School).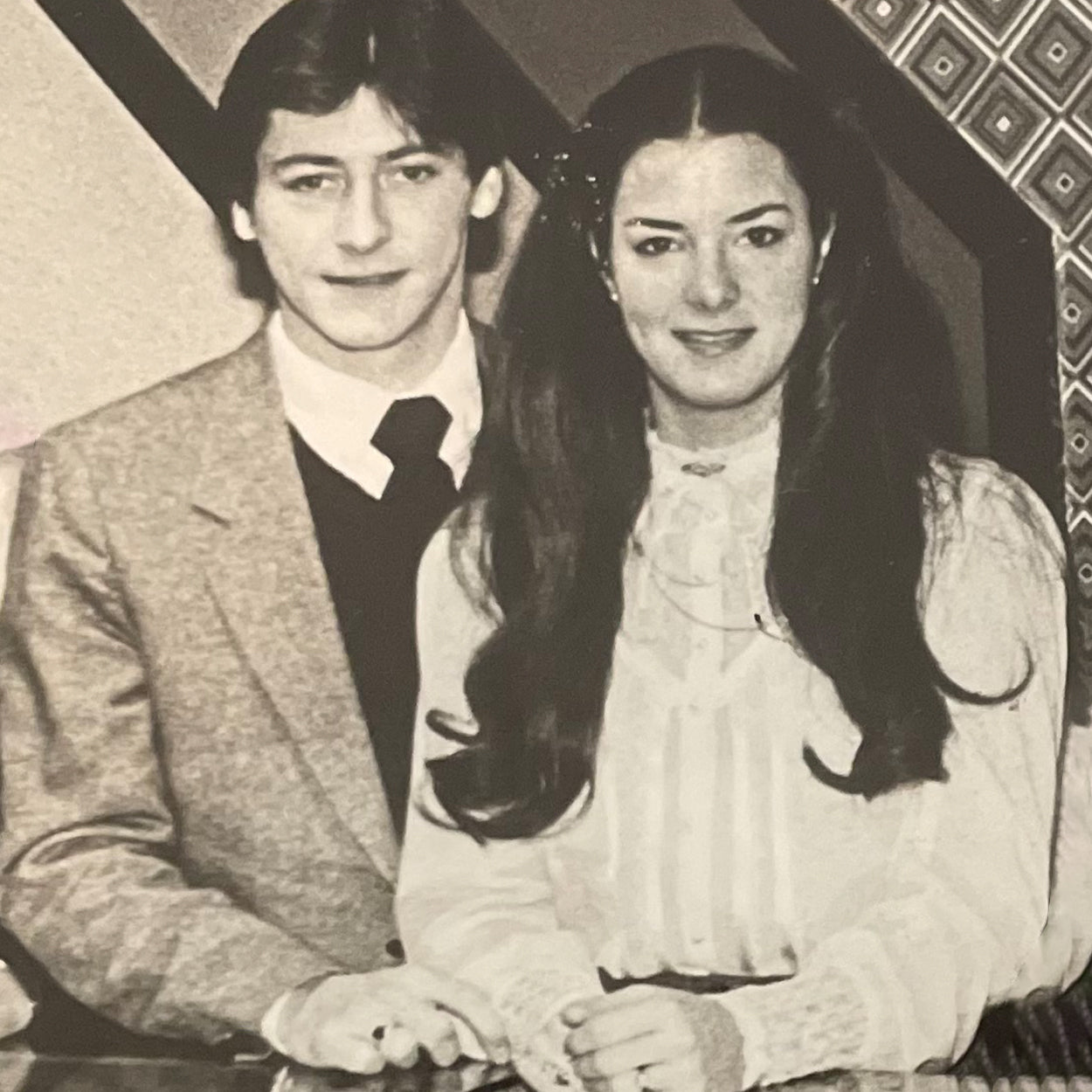 Upon graduation, he returned home and passionately began growing Murphy Jewelers, working alongside his high school sweetheart turned wife, Kim.
At the time Patrick and Kim started, there were 8 jewelry stores in downtown Pottsville, making it a highly-competitive environment. They tried to differentiate themselves from the competition in every way, even making jewelry displays by hand when they didn't have enough money.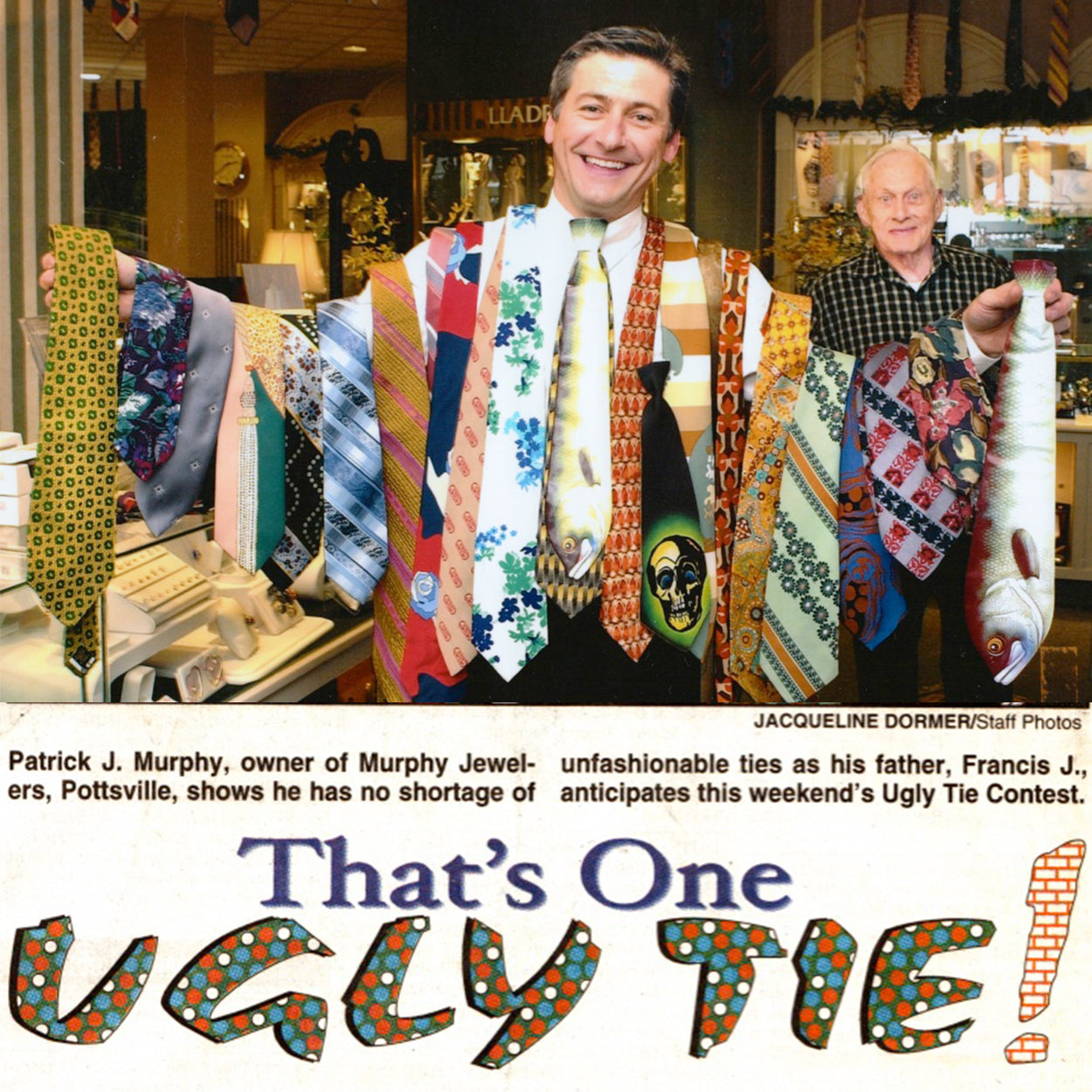 Patrick was known for his original and imaginative promotions. The most famous being his Ugly Tie Contest, in which he asked celebrities to send in their ugliest tie. Big names such as Larry King, Joe Paterno, and Jay Leno joined in on the fun! Visitors could then donate money in order to cast a vote for the ugliest one of all and all proceeds went to Make-A-Wish.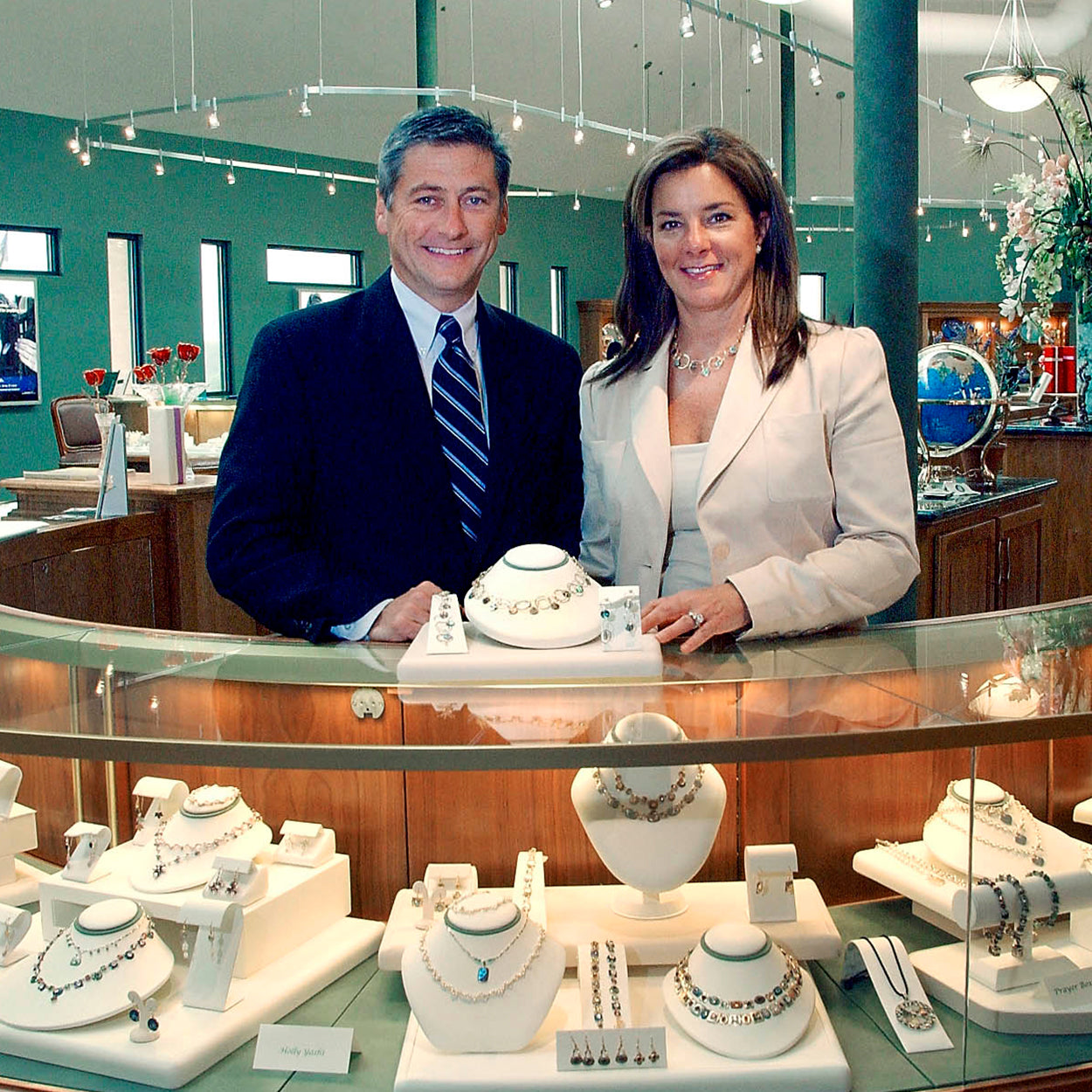 By the late 1990s, world renowned designer lines began appearing in our cases, and Patrick & Kim began our rise to become one of Pennsylvania's foremost jewelry retailers, growing from one mom-and-pop store to three award-winning jewelry stores.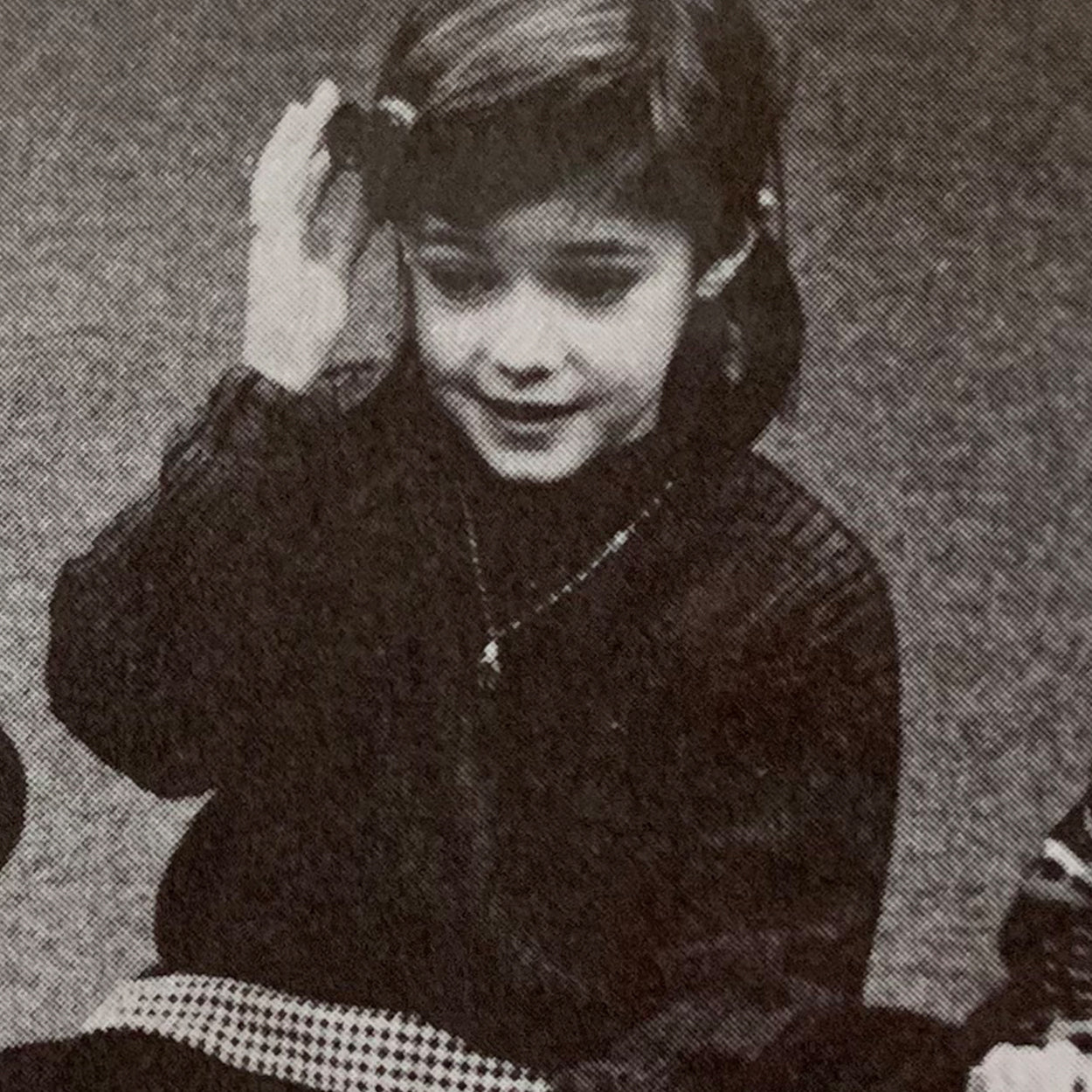 Patrick & Kim's daughter, Mallory, dreamed of becoming the 4th generation as a young girl. At "Career Day" in first grade, she dressed up with a jewelers loupe, telling everyone she wanted to be a jeweler when she grew up.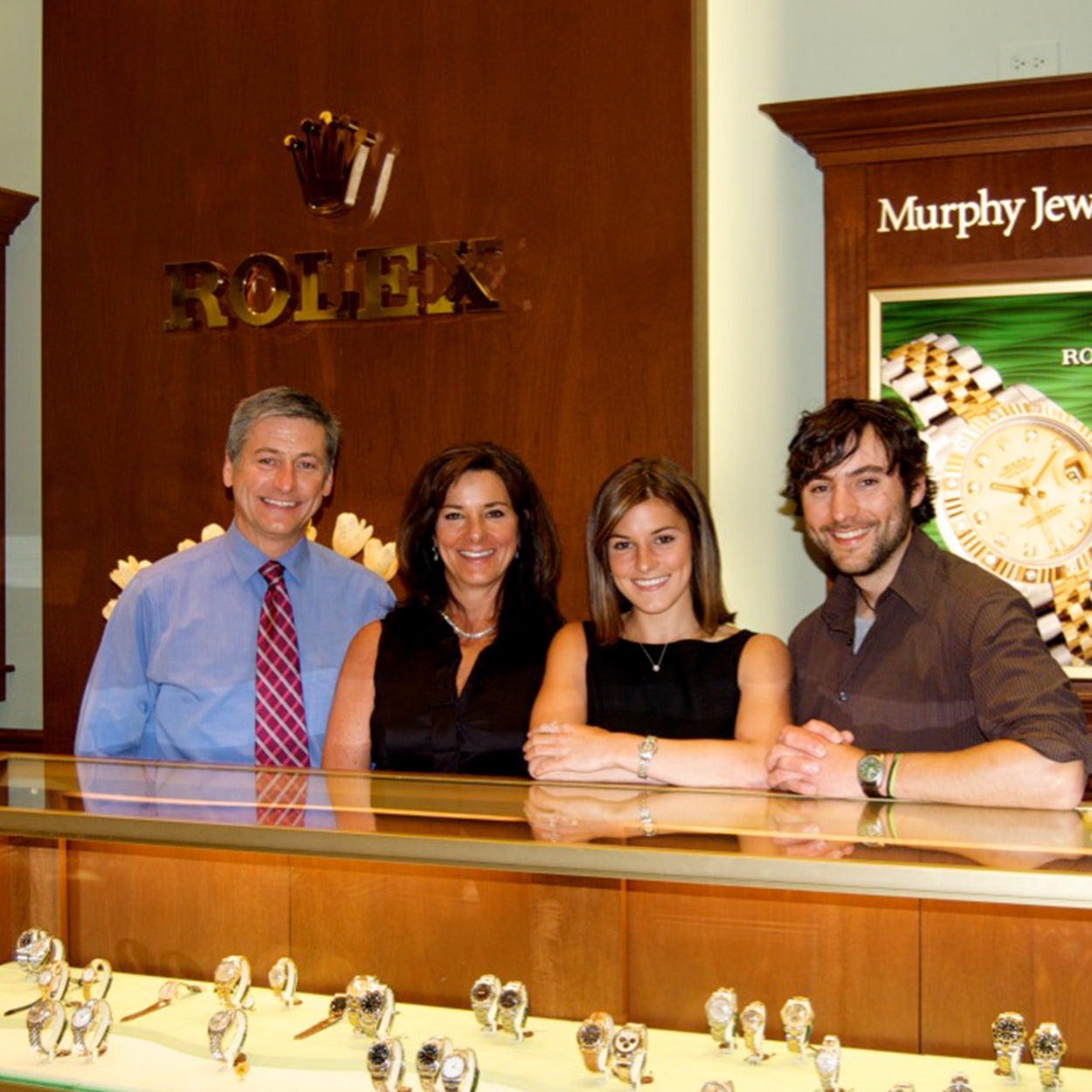 The Murphy Family, circa 2010. Patrick J. Murphy and Kim Murphy, with their children Mallory Murphy and Sean Murphy.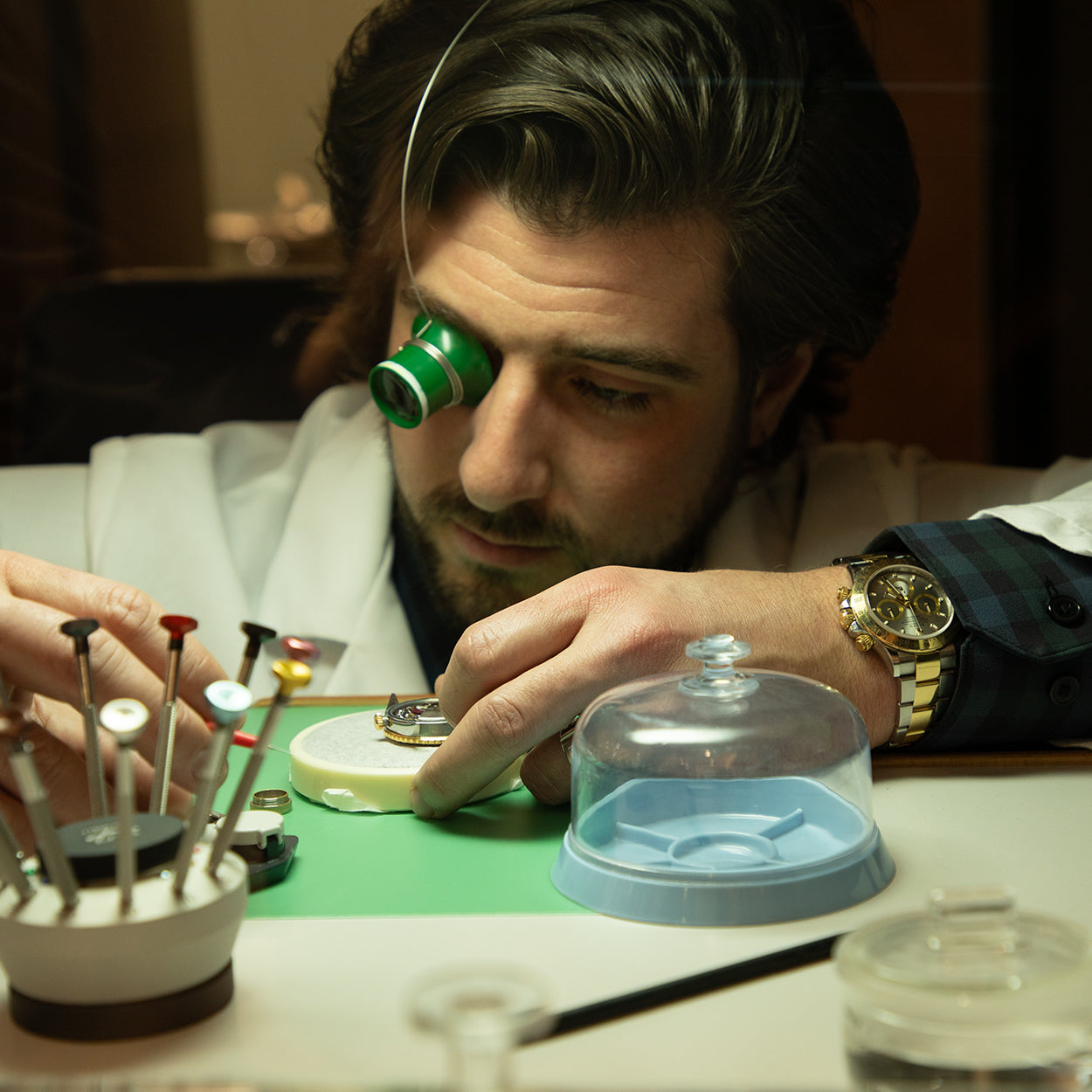 Mallory's husband, Cody Frick, is a Plaque Certified Rolex Watchmaker. A graduate of the Lititz Watch Technicum, he earned a degree in the Swiss American Watchmakers Training Alliance (SAWTA) curriculum and has achieved Level 50 chronograph servicing ability.
Family Owned for 4 Generations
Click on the timeline to learn more about each generation.
1st Generation
Frank J. Murphy opened a store in Pottsville, PA and traveled door-to-door in a horse and buggy repairing school house clocks.
1913
Frank opened as "Jewelry and Optometry" where he not only sold jewelry but also made eyeglasses.
2nd Generation
Francis J. Murphy joined his father in the business after serving in the Air Force during World War II.
1940
With his vision, the business' sights were set solely and passionately on jewelry, thus steering away from optometry.
3rd Generation
Patrick J. Murphy passionately grew the family business, working alongside his high school sweetheart turned wife, Kim.
1975
They proudly grew the family business from one mom-and-pop store to three award-winning stores in Pennsylvania.
4th Generation
Mallory Murphy dreamed of joining the family business from an early age and now proudly becomes the first female generation.
2011
Working alongside her husband Cody, a trained & certified Rolex Watchmaker, they are committed to the future.
We are a Luxury Jeweler with Humble Roots.
Now in our 4th generation, we will never lose sight of the family values that we started with back in 1913.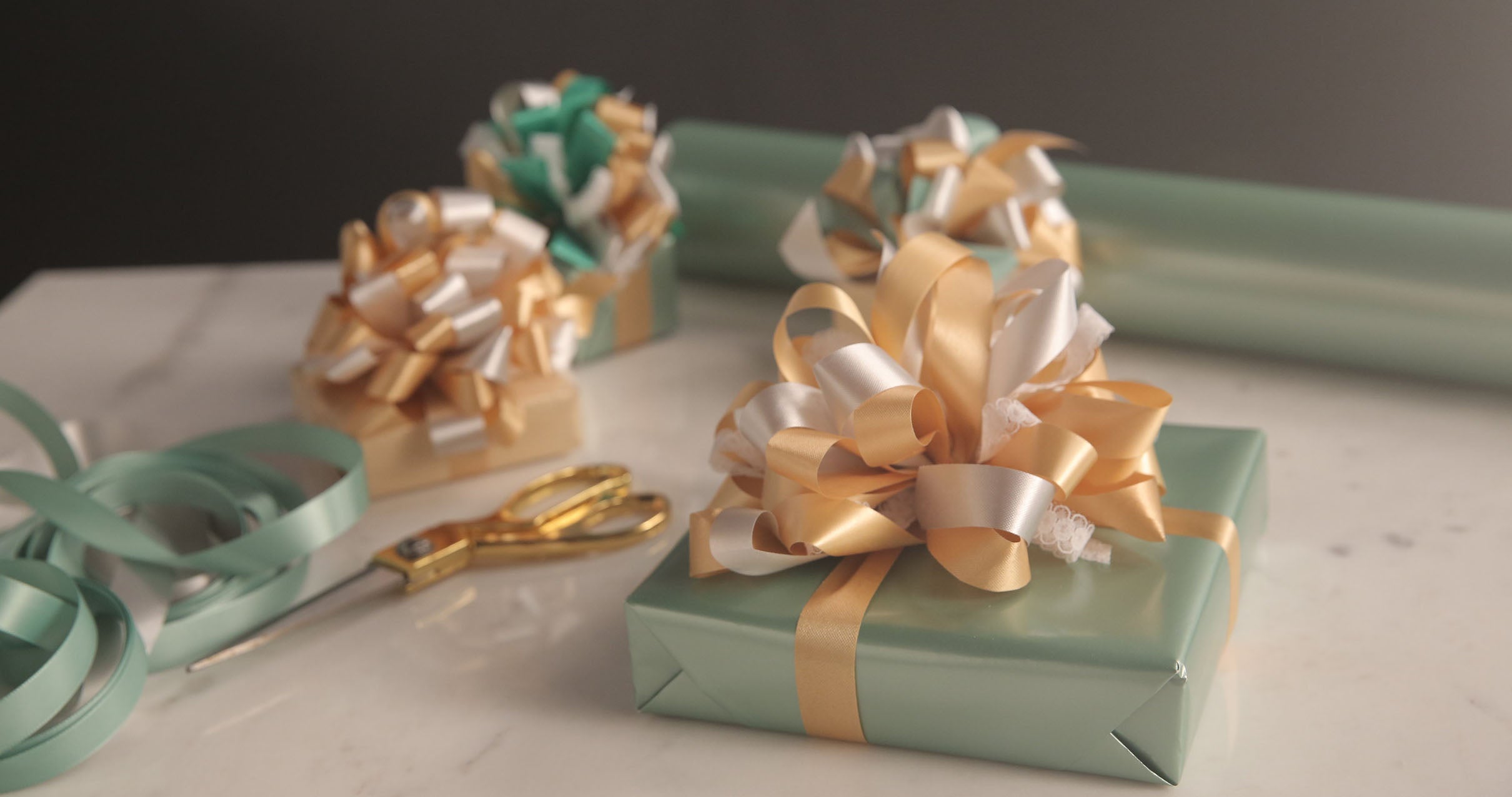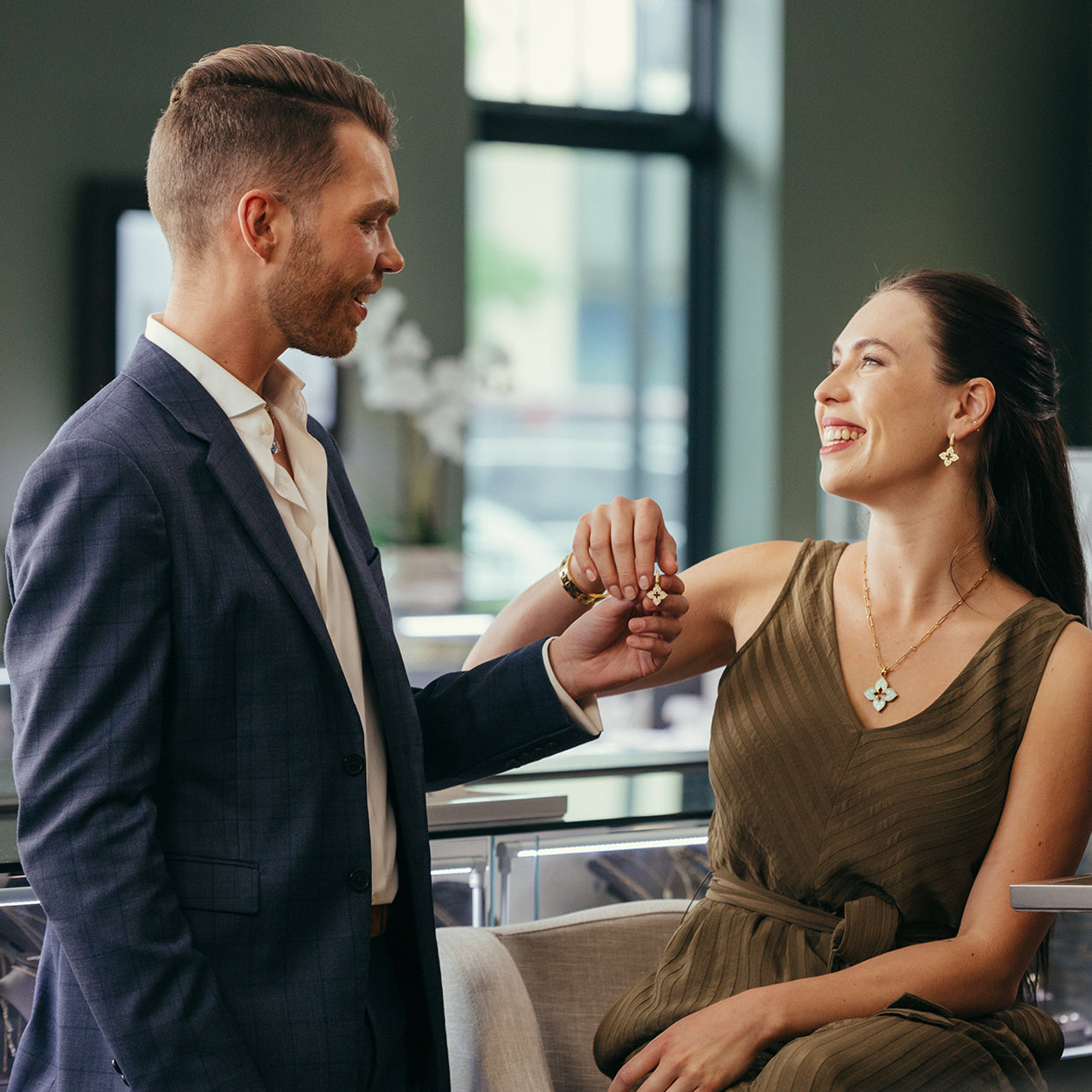 Only at Murphy Jewelers
Our family's passion and commitment to excellence is evident in every aspect of our operation, from the stunning decoration of our stores to the meticulous selection of designer lines we choose to offer and all the way to the extraordinary purchases we strive to create. Our entire talented and passionate team shares our family's vision of a personal and magical jewelry shopping experience.
110 Years of Experience
Family Owned for 4 Generations
Old-School Customer Service
World's Best Jewelry Designers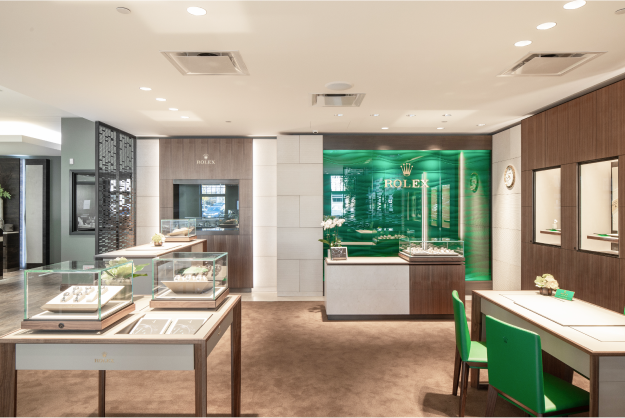 Visit a Store
We're proud to offer three store locations in Pennsylvania.
16 Jetson Drive, Hamburg, PA 19526
115 W. Market Street, Pottsville, PA 17901
948 Lehigh Valley Lifestyle Center, Whitehall, PA 18052
book an appointment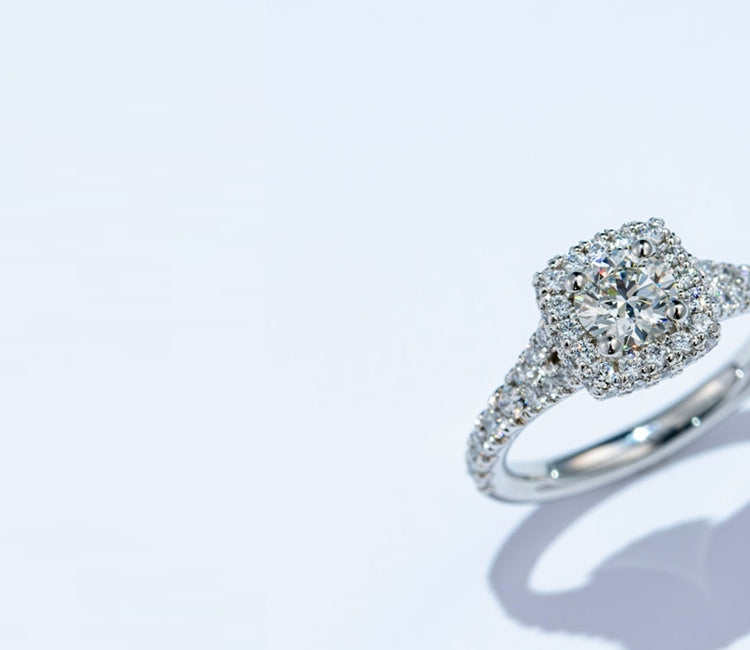 Helping couples propose since 1913
Your Story Begins Here
Between our large selection of engagement rings to our in-house jewelers & graduate gemologist, you'll get peace of mind shopping from our family business.
Browse Engagement Rings