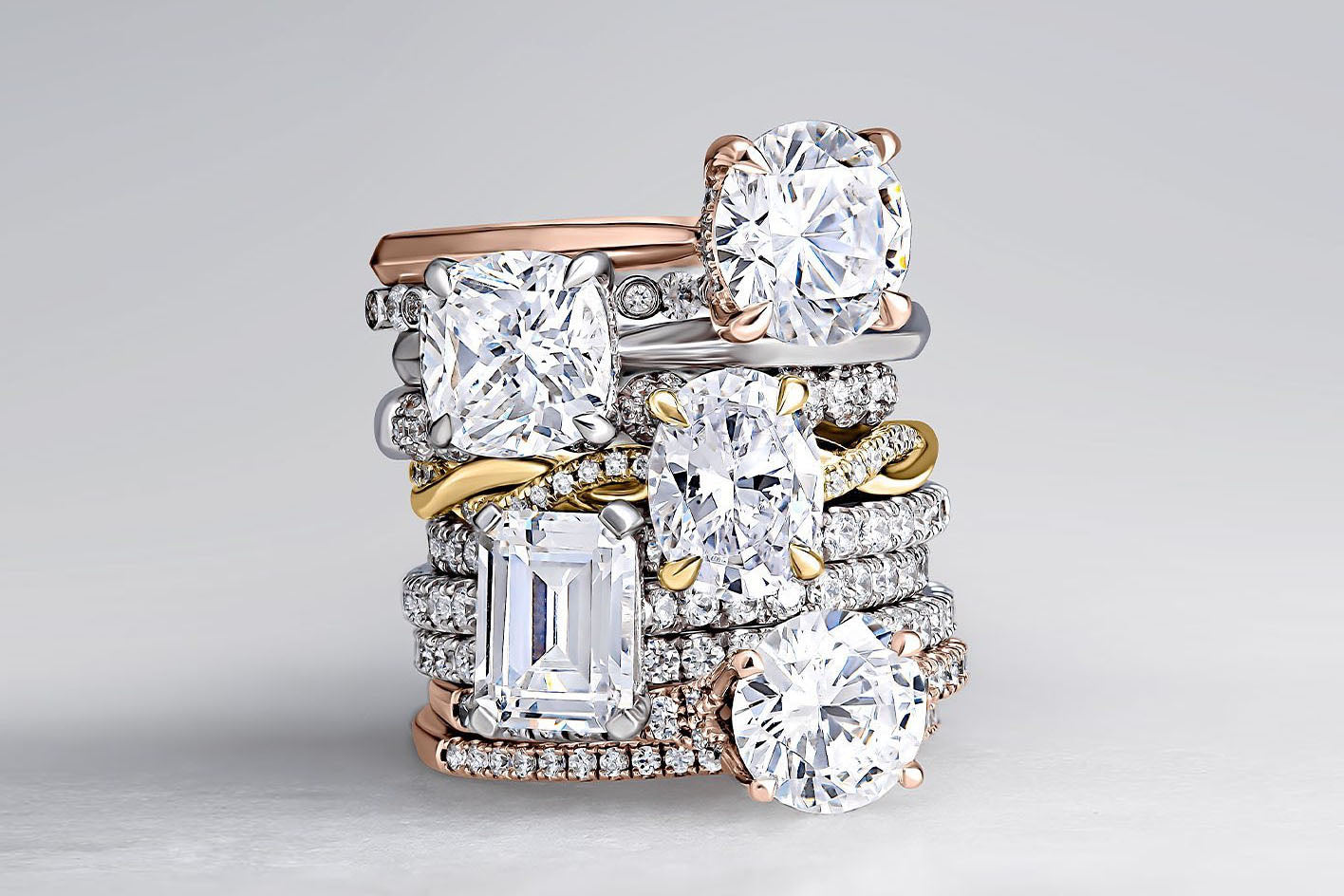 helping couples get engaged since 1913
Engagement Ring Guide
Whether you're looking for rose gold, oval diamond, or a solitaire setting (to name a few), there's a lot of options when it comes to engagement ring designs. We're here to guide you through the process.
How to Buy an Engagement Ring With Us
Although we have a selection of proposal-ready engagement rings that you can purchase directly online, the majority of our engagement rings are known as settings (or mountings), which are purchased in conjunction with a loose diamond.
Browse Ring Settings
Start your search on our website viewing different styles, metal colors, and different diamond shape engagement ring settings to get a feel for what you like.
Learn About Diamonds
Familiarize yourself with diamond basics, such as the 4Cs, if you'd like to get a comfort level before your first visit. If not, we're happy to start at the beginning.
Visit Us
When you're ready, visit one of our stores to look at settings and loose diamonds in person. Though not necessary, you can book an appointment in advance, too.
Purchase In-Store
Once you've selected your setting and loose diamond, we'll take measurements of your finger and diamond to custom order your ring with your exact specifications.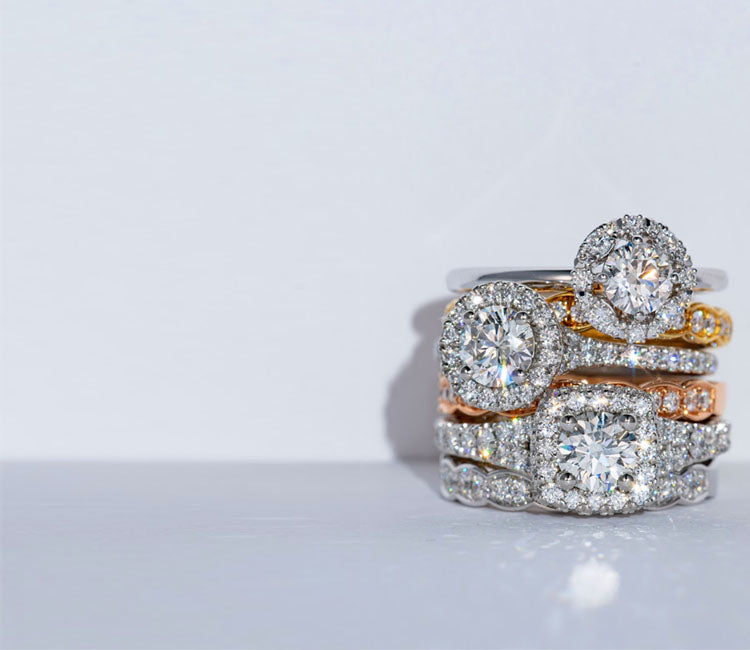 Ready to Propose?
For 110 years, making proposals special has been our speciality.
We've Been Helping Couples Get Engaged Since 1913, and It's Still Our Favorite Thing to Do.
Friendly, Trustworthy Team
4th Generation Family-Owned
110 Years Experience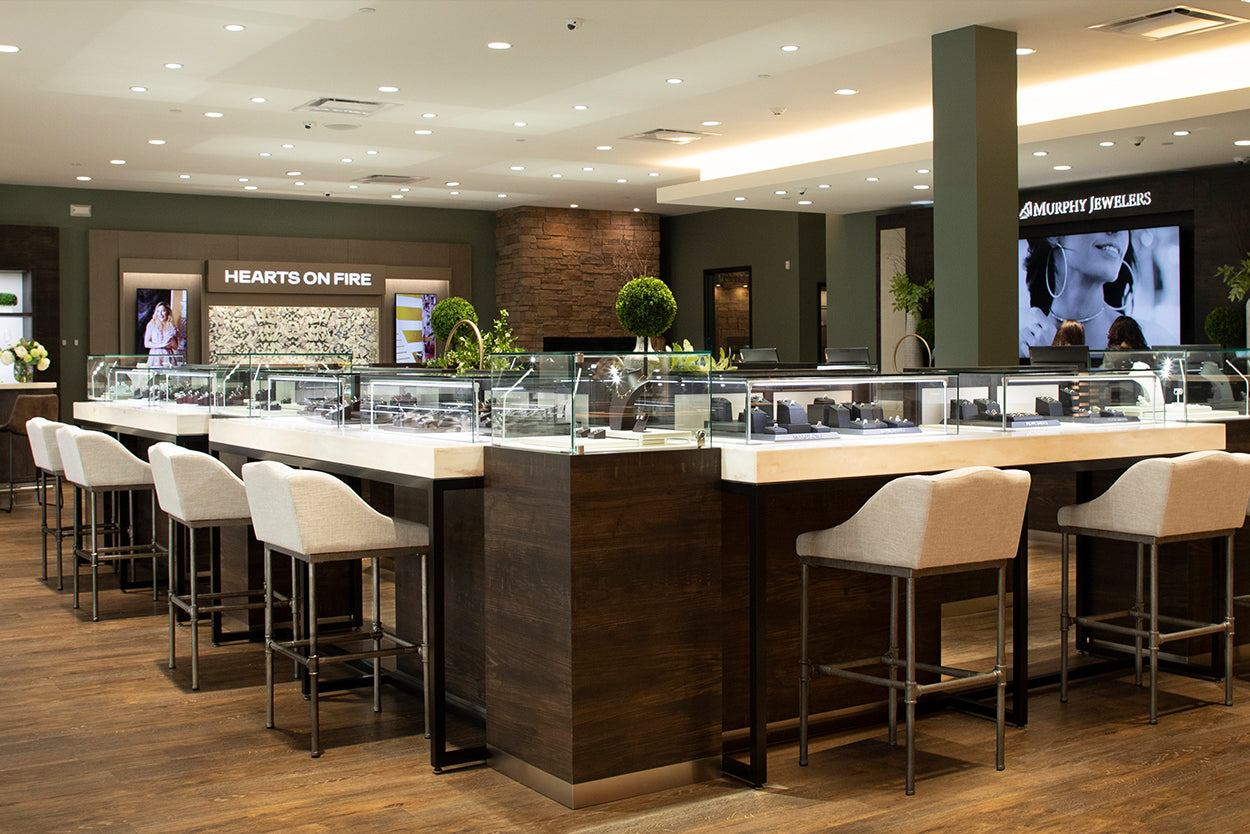 Visit Our Stores to Purchase
We have three stores in Pennsylvania with a team of educated engagement ring specialists ready to help:
16 Jetson Drive, Hamburg, PA 19526
115 W. Market Street, Pottsville, PA 17901
948 Lehigh Valley Lifestyle Center, Whitehall, PA 18052
book an appointment