Verragio
Couture Princess Cut Engagement Ring Setting
$2,700.00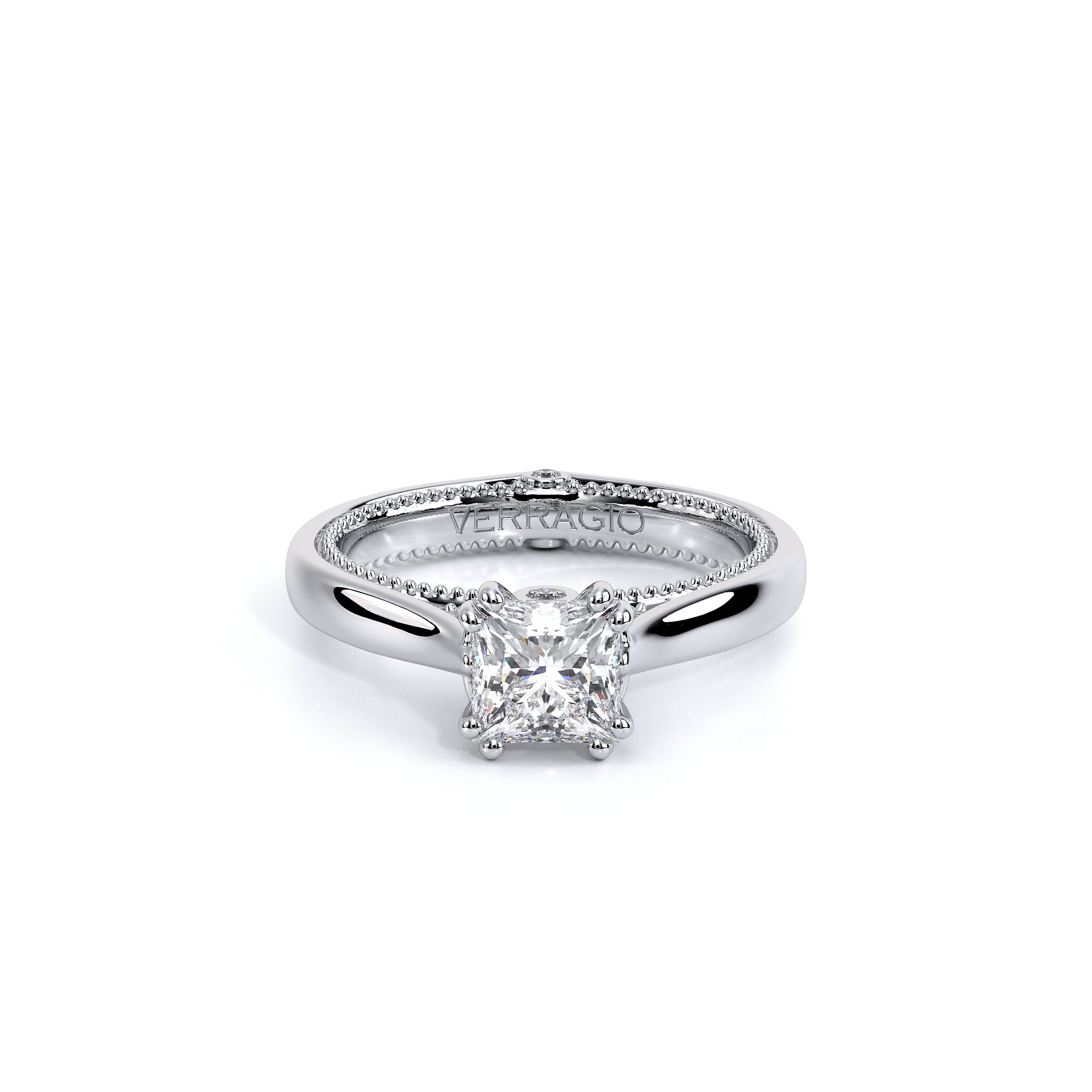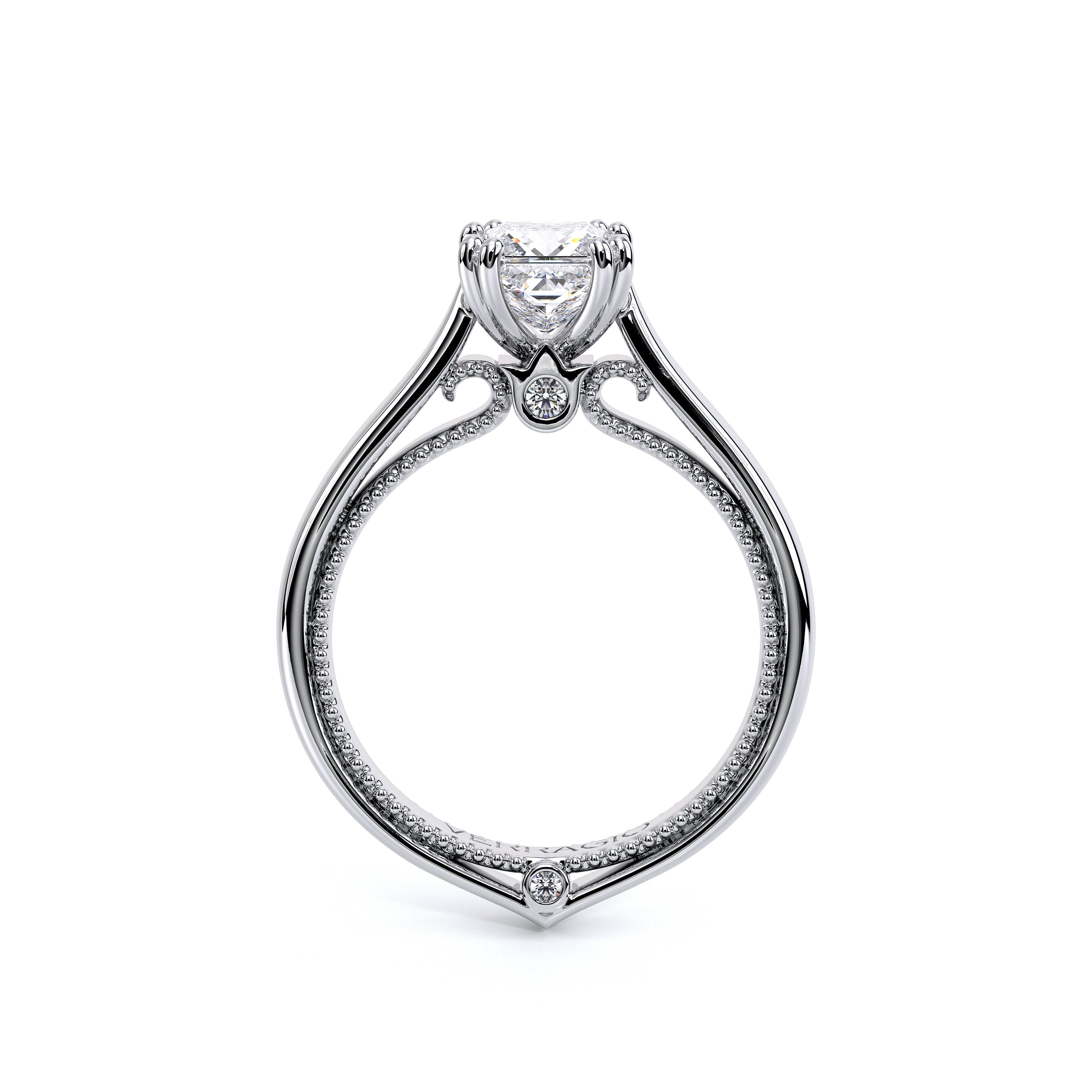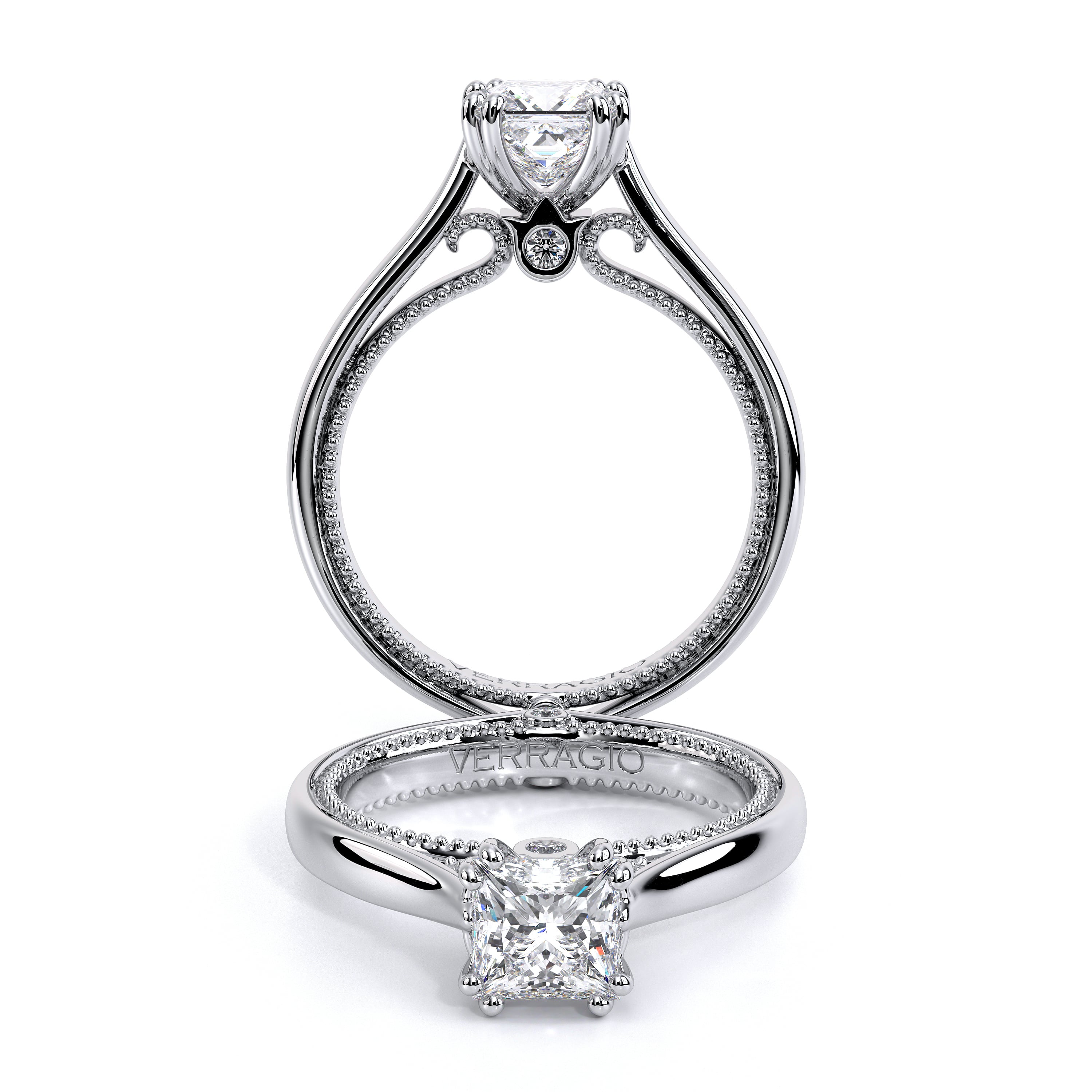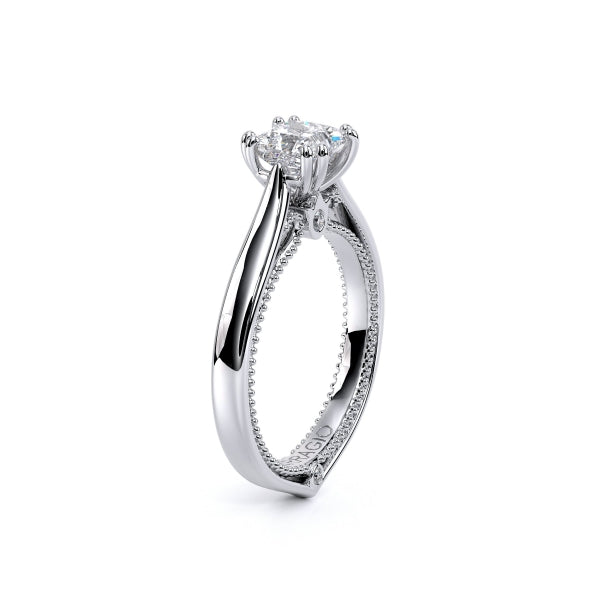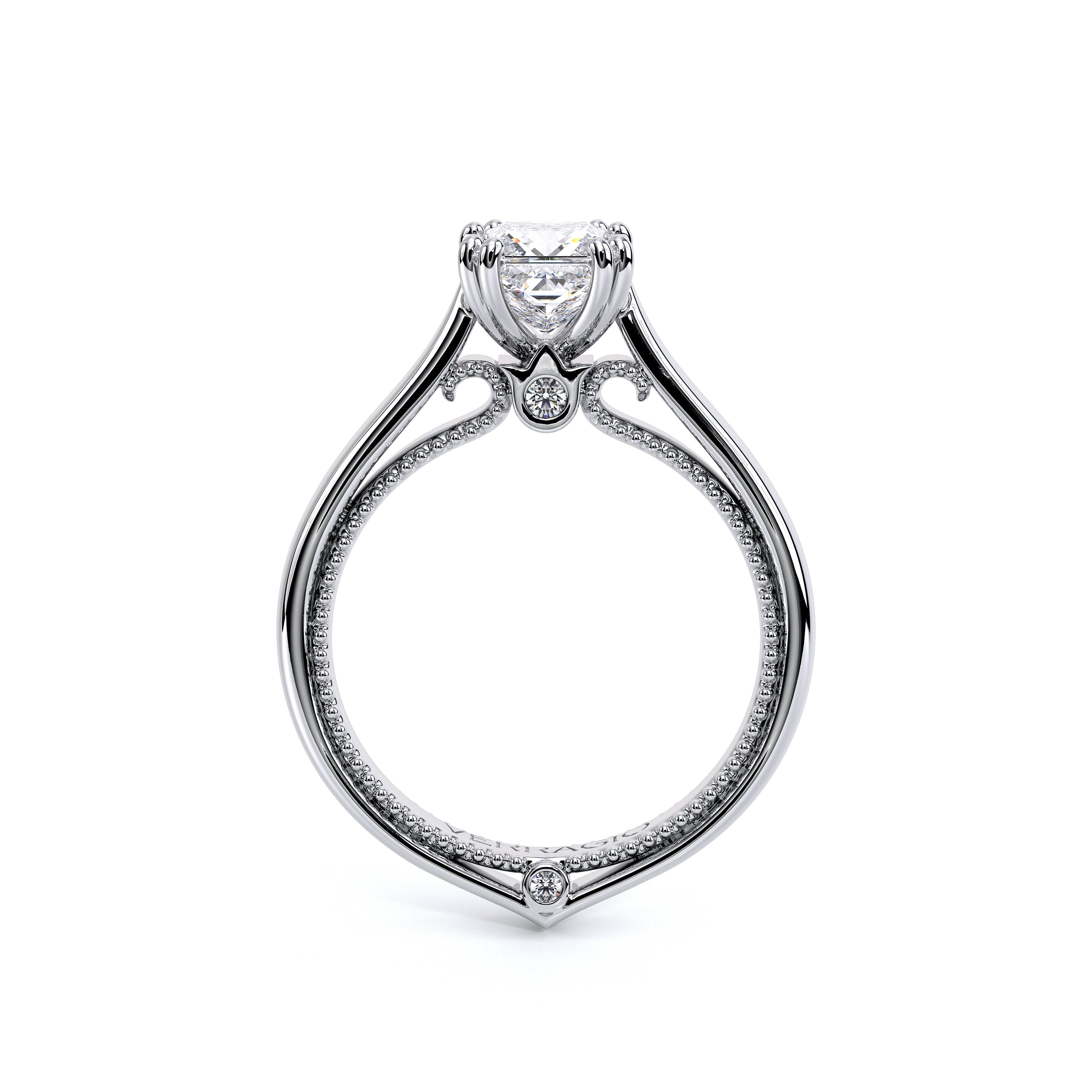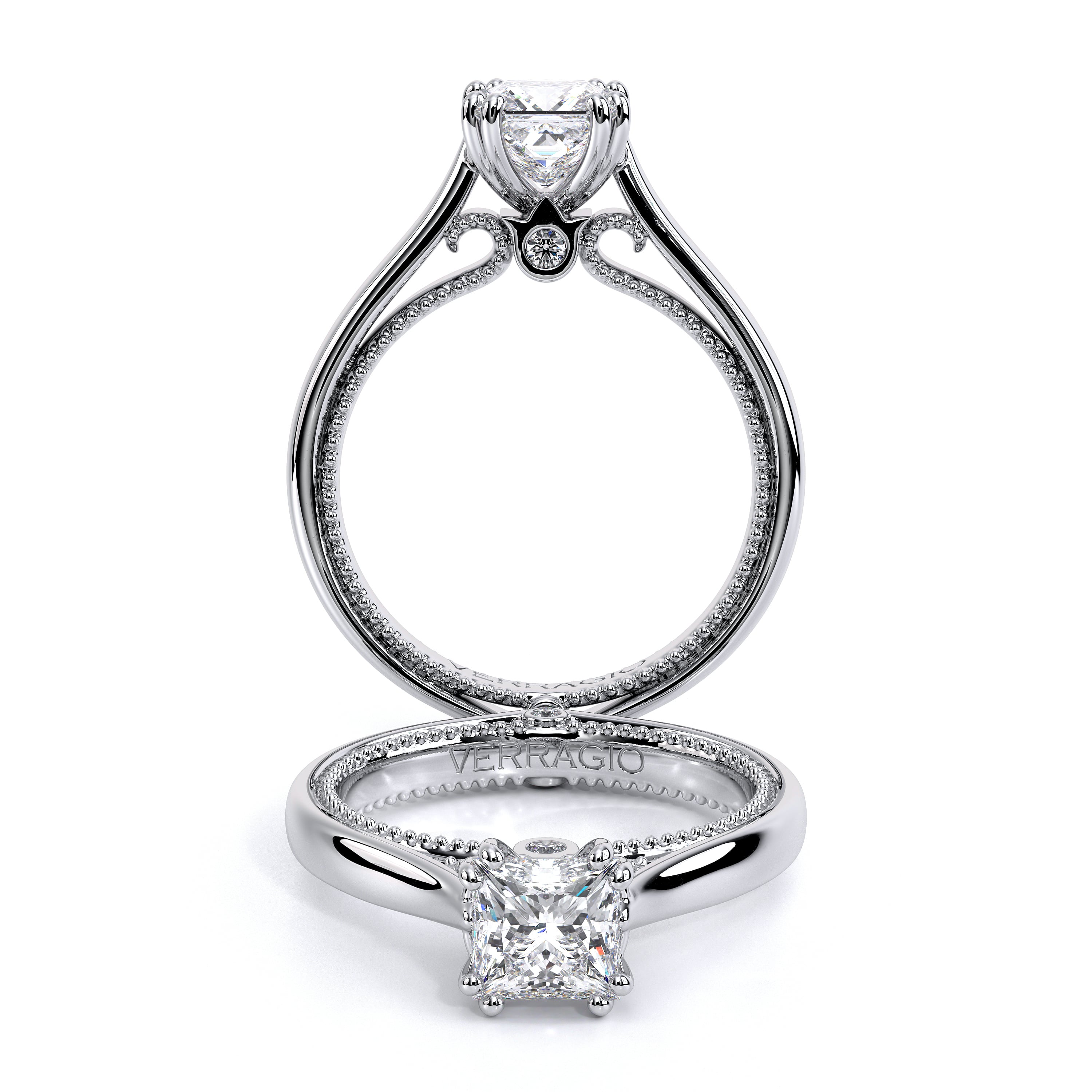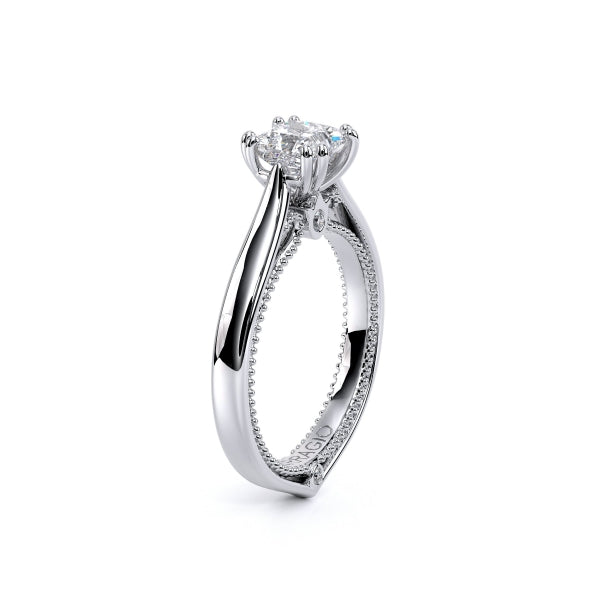 Verragio
Couture Princess Cut Engagement Ring Setting
$2,700.00
Verragio princess cut solitaire engagement ring from their Couture Collection featuring double claw prongs and signature beading profile.
Available Metal:
White Gold
Available shapes:
diamond education
Only available for in-store purchase
Center diamond sold separately
Ready to take the next step?
This product is only available in our store locations. We would love to provide more information, answer your questions, or schedule you an appointment to see it in person.
Ring Details
Classic solitaire engagement ring setting with simple double claw prongs, featuring the Verragio crest and upward scrollwork signature beading profile, completed with the Couture pointed shank.
About the Designer
Verragio specializes in engagement rings and wedding bands of the highest quality and beauty, crafted to bring out the inner radiance of any diamond. The exclusive Lumino Setting suspends the diamond, exposing all facets to light. It creates the perfect setting for any diamond.
How to Buy an Engagement Ring With Us
Although we have a selection of proposal-ready engagement rings that you can purchase directly online, the majority of our engagement rings are known as settings (or mountings), which are purchased in conjunction with a loose diamond.
Browse Ring Settings
Start your search on our website viewing different styles, metal colors, and different diamond shape engagement ring settings to get a feel for what you like.
Learn About Diamonds
Familiarize yourself with diamond basics, such as the 4Cs, if you'd like to get a comfort level before your first visit. If not, we're happy to start at the beginning.
Visit Us
When you're ready, visit one of our stores to look at settings and loose diamonds in person. Though not necessary, you can book an appointment in advance, too.
Purchase In-Store
Once you've selected your setting and loose diamond, we'll take measurements of your finger and diamond to custom order your ring with your exact specifications.
Expect More from Murphy's
Our family's been in the jewelry business for over 100 years. For four generations, we've prided ourselves on being your neighborhood jeweler. Today, we're still proud to provide old-school customer service the way our great-grandfather did, the kind of customer service you simply don't see anymore.
Lifetime Diamond Trade Up
You may trade in your natural center diamond from Murphy Jewelers at any time for a diamond of greater value. We offer full credit for the price you paid for your original center diamond (excluding sales tax) as a trade towards a new diamond of at least double in price, providing the trade-in diamond has not been chipped or broken.
In-House Jewelers & Gemologist
Our highly skilled jewelers specialize in all types of jewelry repair and restoration, including sizing, soldering, diamond setting, & more. Plus, we're proud to have a Graduate Gemologist on our team for all of your certified appraisal needs.
Free Routine Maintenance & Care
It's our pleasure to professionally clean & inspect jewelry purchased from us anytime you visit. We also perform complimentary free routine maintenance on your engagement ring, including inspection, polishing, refinishing, loose stone tightening, and rhodium refinishing twice a year.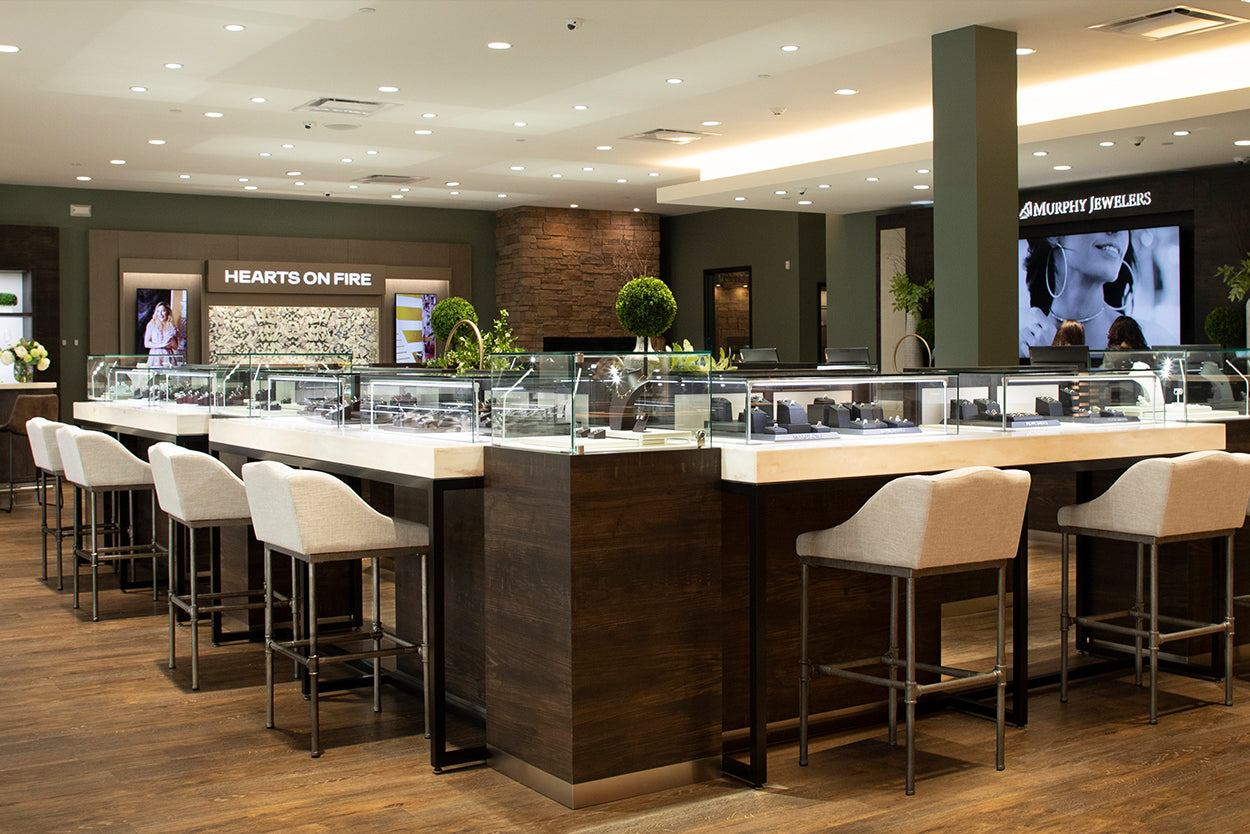 Visit Our Stores to Purchase
We have three stores in Pennsylvania with trained and trustworthy jewelry professionals ready to help:
115 W. Market Street, Pottsville, PA 17901
16 Jetson Drive, Hamburg, PA 19526
948 Lehigh Valley Lifestyle Center, Whitehall, PA 18052
book an appointment